Notice: Function wp_get_loading_optimization_attributes was called incorrectly. An image should not be lazy-loaded and marked as high priority at the same time. Please see Debugging in WordPress for more information. (This message was added in version 6.3.0.) in /var/www/wp-includes/functions.php on line 5905





In the ever-evolving landscape of international cricket, squad selections for major tournaments are often subjected to rigorous scrutiny. Afghanistan, a burgeoning cricketing nation, made significant strides in the 2019 Cricket World Cup, showcasing notable performances.

However, the 2023 World Cup roster witnessed the omission of several integral players from the 2019 squad. While the team has evolved and grown stronger, let's look at the players who were part of the 2019 World Cup squad but have not been selected for the 2023 CWC.
1.) Gulbadin Naib:
Gulbadin Naib, the former captain, played a pivotal role in Afghanistan's 2019 World Cup campaign. Known for his all-round skills, he contributed with both bat and ball. His leadership qualities were commendable, and he played a key role in nurturing young talents. Despite his good performance in the recently concluded Asia Cup 2023, the right handed all-rounder failed to seal a squad in the CWC squad and will lead Afghanistan in the Asian Games 2023.
2.) Aftab Alam: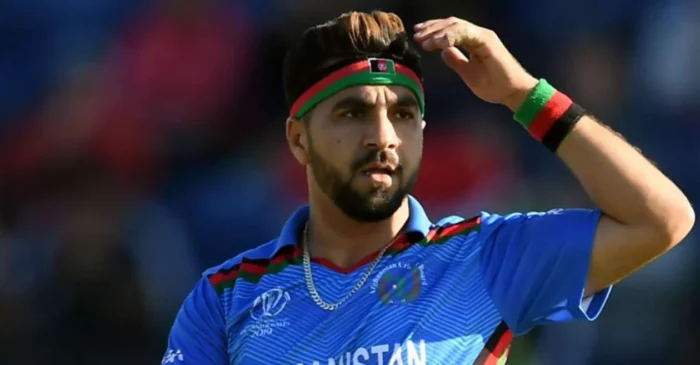 Aftab Alam, known for his ability to swing the ball and take crucial wickets, played a pivotal role as Afghanistan's go-to bowler in the 2019 World Cup. Unfortunately, his absence from the 2023 squad can be attributed to a combination of injuries and fluctuating form. Injuries often disrupt a player's rhythm and effectiveness, and this, coupled with form issues, has hindered his inclusion.
3.) Asghar Afghan:
Asghar Afghan, a revered icon in Afghan cricket, has served as the captain of the Afghanistan team. His astute leadership and substantial batting performances left an indelible mark, making him a household name. However, the cricketing world bid farewell to this legendary figure during the T20 World Cup in 2021, marking the end of an illustrious international career that had significantly contributed to the growth of Afghanistan as a cricketing nation.
4.) Dawlat Zadran:
Dawlat Zadran, renowned for his pace and bounce, is considered a formidable asset in Afghanistan's bowling lineup. Despite injury setbacks, his exclusion from the 2023 World Cup squad raises concerns about the team's pace bowling alternatives.
5.) Hamid Hassan:
Hamid Hassan, affectionately known as Afghanistan's 'Blue Tiger,' symbolises fierce pace and a commanding presence on the cricket field. His ability to intimidate batters with raw pace and hostility is unmatched. Unfortunately, injuries plagued his career, forcing him to endure frustrating periods on the sidelines. Despite making a strong comeback after battling these setbacks, his omission from the 2023 World Cup squad was surprising.
6.) Hazratullah Zazai:
Hazratullah Zazai, a prominent player for Afghanistan in white-ball formats, notably featured in the 2019 World Cup. The explosive left-handed opener burst onto the international scene with breathtaking displays. However, his omission from the 2023 World Cup squad leaves a notable gap at the forefront of the batting order. Zazai's aggressive style and ability to provide rapid starts could have benefitted Afghanistan in the tournament, making his exclusion a subject of scrutiny and discussion within the cricketing fraternity.
7.) Mohammad Shahzad:
Mohammad Shahzad, an audacious wicketkeeper-batter, injected flair into Afghanistan's batting order with his aggressive style. He played pivotal innings in crucial moments. Notably, Shahzad will travel to Hangzhou as the vice-captain of Afghanistan Cricket team in the Asian Games 2023, indicating his continued commitment to the national side despite missing out on the World Cup selection.
8.) Samiullah Shinwari: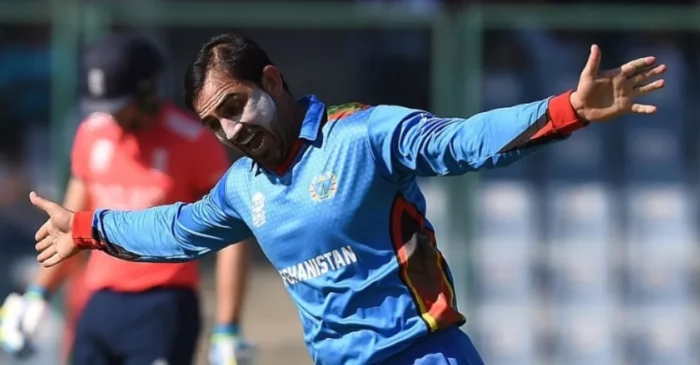 Samiullah Shinwari, a reliable middle-order batter and a versatile bowler, was a crucial part of Afghanistan's 2019 World Cup campaign. His experience and adaptability were valuable assets. Regrettably, he did not secure a spot in the 2023 squad, signalling a shift in the team's composition and a notable omission considering his contributions in the previous tournament.
9.) Ikram Ali Khil:
Ikram Ali Khil, a budding wicketkeeper-batter, exhibited significant promise during the 2019 World Cup. While his cricketing journey is ongoing, he must bide his time for another chance to represent his nation on the international stage.
The anticipation for Afghanistan's performance in the upcoming ODI World Cup 2023 is palpable. The 15-member squad designated to represent Afghanistan in this tournament has already been unveiled. On October 7, Afghanistan is scheduled to commence their campaign against Bangladesh, set to unfold at the HPCA Stadium in Dharamshala.
Afghanistan's squad for the ODI World Cup 2023:
Hashmatullah Shahidi (c), Rahmanullah Gurbaz, Ibrahim Zadran, Riaz Hassan, Rahmat Shah, Najibullah Zadran, Mohammad Nabi, Ikram Alikhil, Azmatullah Omarzai, Rashid Khan, Mujeeb ur Rahman, Noor Ahmad, Fazalhaq Farooqi, Abdul Rahman, Naveen ul Haq.